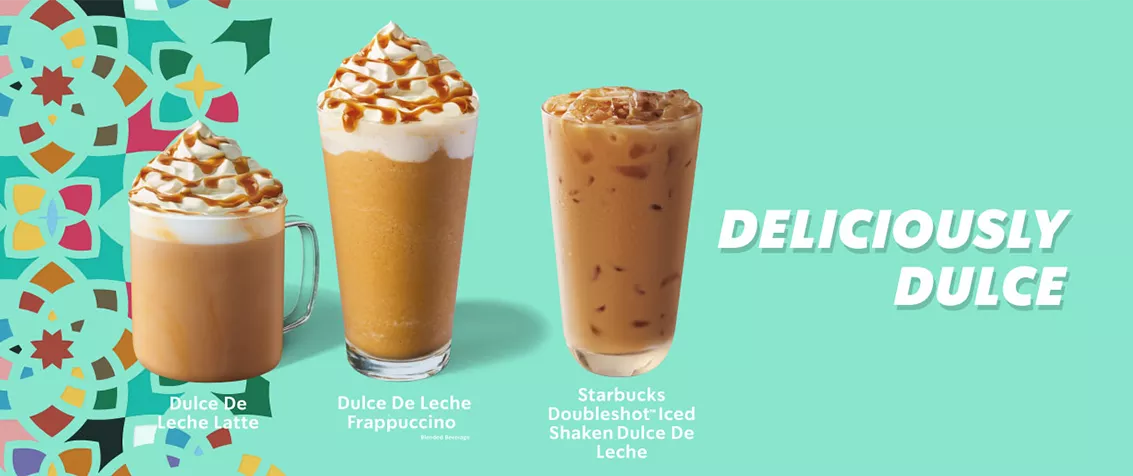 Coffee and Desserts for Ramadan 2022
Ramadan Must-Haves
It is that time of the year – from fasting all day, to that first sip of coffee at Iftar, and all the times in between that you spend with your family and friends. We wish you and your loved ones Ramadan Kareem 2022.
Giving up coffee during the day is tough for many, especially for those who rely on frequent coffee boosts throughout the day. When you finally get to have that first sip, make it memorable! You do not have to look further than our Cold Brew beverages. And yes, you can stop looking online for 'how to make cold brew'.
Have you tried the Starbucks Salted Caramel Cold Brew? It is the perfect combination of sweet notes of Salted Caramel, white mocha sauce and a refreshing kick of iced coffee. If you prefer something more classic, go for the Cold Brew Latte.
Our Cold Brew is hand crafted in small batches daily, slow-steeped in cool water for 20 hours making it the go-to for that perfect refreshing caffeine refuel.
And you know what goes well with a cool cup of Cold Brew? Our limited time Kunafa Bites. Yes, you heard it! Everyone loves a good Kunafa across the region. The creamy, cheesy filling with crisp outer layers are exactly the indulgence you can enjoy with Starbucks Kunafa Bites. Made of Kunafa Vermicelli, filled with cream cheese, topped with pistachio and drizzled with dark chocolate – here's adding some sweetness to all your Iftar plans.
For those of you who enjoy something simpler, try our new Chocolate & Banana Loaf. It is a classic treat of dark chocolate banana moist loaf cake topped with dark chocolate and banana chips. Treat yourself to this any time of day.
Collect stars on sips and bites of new Ramadan favourites. To Learn more about Starbucks® Rewards, click here.